Billionaire casino owner of Las Vegas Sands, Sheldon Adelson has been calling for a ban on internet gambling. However, Congress has decided to avoid announcing a ban on the practice which is legalised in a few cities within United States. The omnibus spending bill was the last to be passed this year has an overall layout of $1.1 trillion to support government operations till next year and also has provisions sought by lawmakers and special interest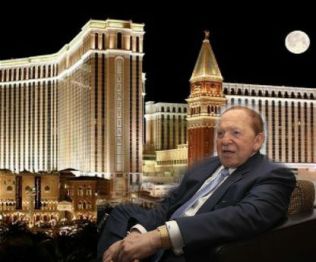 groups. Lobbyists for and against issuing a ban on online gambling and sports betting sparked a major split among Senate members forcing the House to refuse taking any decision on the legislation which would put an end to internet based gambling within United States. Please visit which slot machines pay the best 2020?
Powers behind ban on internet gambling
Though officials of Caesar's Entertainment Corp and other states where online gambling is legal were relieved with the government's decision to avoid taking a stand on banning it as they have online gaming operations in both Nevada and New Jersey. Senator Harry Reid was very keen to pass it through the recently concluded omnibus bill as he had earlier supported a bill to ban online sports betting though he had supported online poker as a game of skill. A strong interest group called Poker Players Alliance which has full support of former Senator Al D' Amato were able to convince lawmakers to legalise online poker in Nevada, Delaware and New Jersey.
Guidelines of the omnibus bill
The interest with which Senator Reid was supporting the ban on internet gambling along with CEO of Las Vegas Sands was regarded as strange as both belong to opposing political parties. Online poker generates revenue from four major game types though popular games like blackjack and roulette is also played by diehard casino players. There were several supporters of Sheldon Adelson to support Internet Gambling Control Act, but there were other interested parties, which did not want a ban on the practice.