Casino Luck, the online casino website, is having an interesting week from the 21st to the 26th of April, 2015. There are offers that will blow your mind thinking about the winning prospects. The offers are only for the week for players interested in getting a little extra out of their online games at Casino Luck. You can visit their website, https://www.casinoluck.com/, to start using the Magical Promotion week benefits.
What the Magical Promotion is all about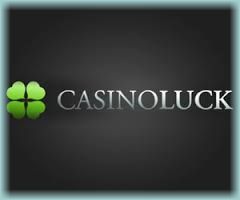 During their Magical Promotion week, Casino Luck is offering its players a number of perks and freebies. They plan to have a different offer every day for the whole week, so that players can pick and choose the ones they want for their games.
Players will receive 20 free spins on the best slots on the website, the Magic Portals video slots, for a deposit of anything over a mere €20 on the website. You can also get up to a 100 free spins if you take part in the raffle later in the week. All you need to do to qualify is play 100 rounds on any slots on the website.
If you have a deposit of at least €200 in your Casino Luck account and turn it over a few times, you can get a bonus of €50 on your deposit. You can also get a €10 bonus if you play for at least €100 on the Magic Boxes slot. Other than these, there are special weekend bonuses as well.
About Casino Luck
Casino Luck in an online casino gaming website that has been around since 1999. The website was re-launched with a new design and software in early 2011. It is based and run out of Dublin, Ireland, with games from reputable game developers like Microgaming, IGT and other big names. The website has hundreds of games to choose from and a very easy to use interface.