The casino division of British bookmaker Ladbrokes launched its mobile casino option with great fanfare earlier this month which has already been downloaded by the growing tribe of online gamblers more than 30,000 times. This mobile casino application that was developed for iOS have amazing graphics, download faster and have a smooth gameplay which has increased its popularity among online gamers. To make their promotions personalized, notifications are being given to players on the basis of their gaming preferences, play behavior and purchases. This strategy will ensure that regular players stay with the website and do not get overwhelmed by irrelevant promotions and offers.
Features of the new mobile Ladbrokes Mobile App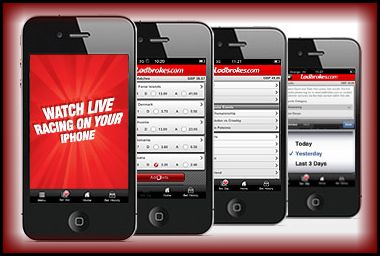 This new casino application has attractive graphics, quicker downloads and allows easy navigation so players can enjoy this gaming experience which will be unlike any other online casino available in the market. For players addicted to card games the application now offers 250 card games and casino tables in a realistic atmosphere. All its online games including the slot machines are powered by software firm Playtech which has provided software to a large number of online casino firms. The new power application will be available to both iOS and Android gamers. While previous Ladbrokes casino games were available on iPoker Apps, the new mobile client is downloadable only from Appstore or as apk. The latest Android version of Ladbrokes poker replaces the older application and adds a few new features to it which is available to only customers in England and Ireland.
Games offered in new Ladbrokes Mobile App
The latest version of Ladbrokes Android App can also be downloaded by players outside these locations but they will have limited scope to play. One can play poker with real money on this application which is available as native Apps and is the first one to accept deposits via Paypal within United Kingdom.