A lucky player at "Deal or No Deal 5p" which is organized by JackpotJoy won the princely sum of £153,757. The jackpot game allows players with even small deals to participate in large payouts of around £100,000 every fortnight. The Deal or no Deal highest jackpot once gave a lucky player £543,606 in a slot machine game. The exclusive jackpot given out every fortnight is won only through slot machines during its bonus round when three bonus symbols appear together on the reels.
Jackpotjoy is a popular online casino giving players a chance at winning online jackpots with large sums of money with wagers of 5p, 10p or 20p and winning progressively at every level to quality for top three bonus rounds.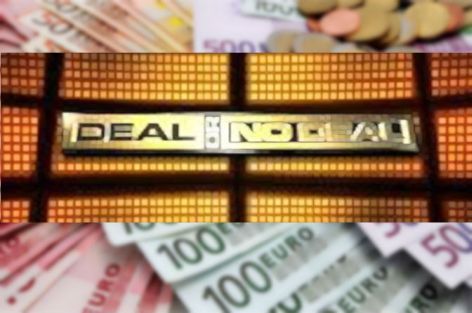 Qualifying level
Player has to quality for the bonus round by eliminating all boxes except the ones containing the jackpot images. The players are also given a second bonus round by Deal or no Deal which can make them a jackpot winner by winning cash through selection from 15 boxes. To make the contest more interesting there is bonus feature in which the players receive a call from a banker with an offer hither or lower then forthcoming winning spin. It depends on the players to accept or wait for final jackpot spin prize.
Low deals high wins
Players who can wager more are given choice of 10p and 20p slot machines which have similar versions and are almost identical except that jackpot payout is higher in them. This latest win by a small player with Jackpot Joy is the 113th winner in progressive jackpot games with Deal or no Deal. The game is the most popular among slot machine games at Jackpotjoy due to its winning potential and features five reels with 20 paylines making it easy to understand. The high wins at low stakes are popular as with each round the player can become casino jackpot winner with win starting from mere £2000 and slowly progressing to six figures.